"Emmy"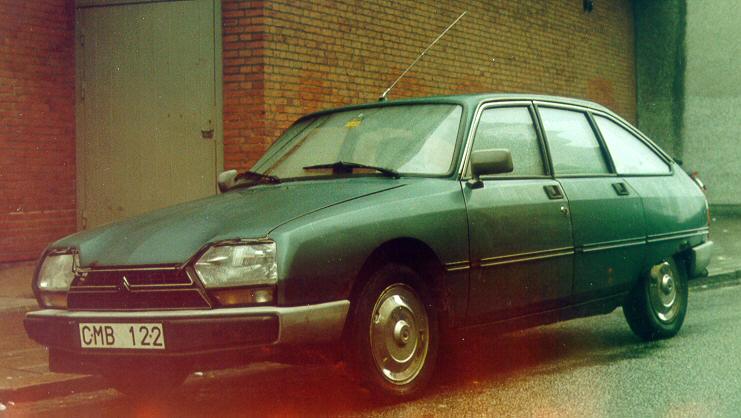 1980 GSA Pallas
I owned the above car during 1995. She was called 'Emmy' (short for emerald) because of her green color both outside and in. Unfortunately the engine didn't run very evenly, and that together with the growing rust patches caused me to sell the car after half year. I've since found out that she was scrapped in January 1997 (R.I.P.).

Like other 1980 model GSA's sold in Sweden, Emmy had the 1222cc engine from the GS, which outputs a maximum of 59 hp (41 kW DIN), and a 4-speed gearbox. The heritage from the GS kan also be seen in the flat metal hub caps.
---
Back to the GSA home page.